The Importance of Dehydrating Natural Gas
Natural gas dehydration is an important step in processing natural gas. Dehydration units prevent hydrate formation and the over-saturation of natural gas. Over-saturated gas can cause corrosion, reducing the lifespan of gas processing equipment, and ultimately causing the gas stream to not meet pipeline specifications. CROFT offers two solutions for dehydrating natural gas; solid desiccant dehydrators referred to as Passive Dehydration Systems (PDS), and Glycol Dehydrators (TEG).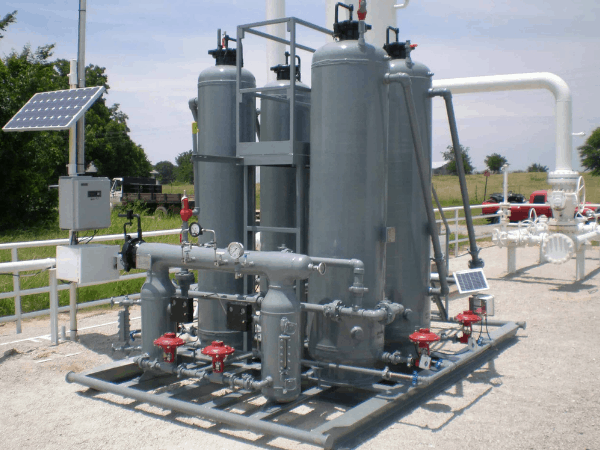 ZERO OPERATIONAL EMISSIONS AND NO MOVING PARTS
Croft Production Systems manufacturers solid desiccant dehydrators that offer a safe, easy, and effective solution for dehydrating gas.  CROFT will properly size these systems to be most efficient for your specifications and we offer flexible leasing contracts to meet your needs.
Our Passive Dehydration System (PDS) is CROFT's preferred system for gas dehydration over glycol dehydrators because the PDS is a simple design without multiple moving parts, open flames, safety hazards, and toxic emissions. This dehydration unit requires less maintenance and is significantly safer for personnel and the environment.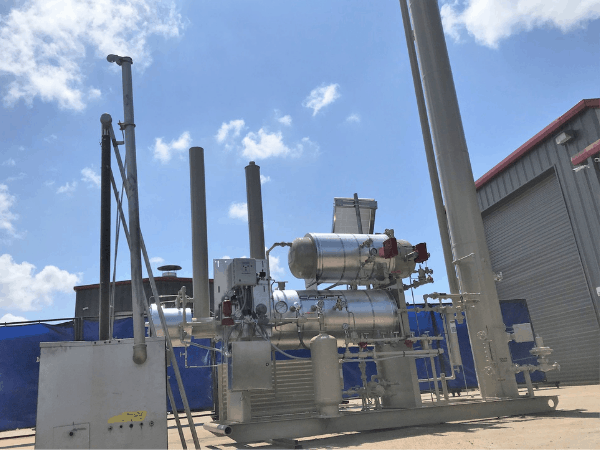 Robust and Operator-friendly TEG Units.
CROFT offers new and refurbished glycol dehydrators that offer optimal performance in varying conditions. As a new manufacturer of glycol units, CROFT has created a design that has improved trouble areas of glycol units, making them more operator-friendly.
The components included on our standard glycol units are typically options from other manufacturers and we offer upgrade options as well for the units such as BTEX units for emissions elimination, Burner Management Systems for exceptional process control and reliability, and safety devices to protect pumps from costly rebuilds.
If you are looking for production or processing equipment for your well site, an Account Manager will be in touch with you within one business day.