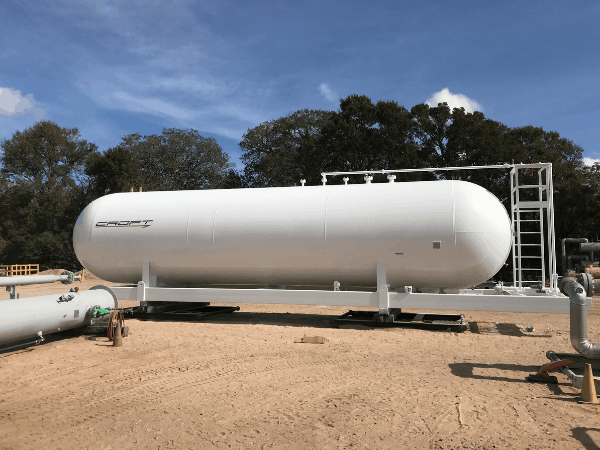 Bullet Tanks for NGL Storage
We have  18,000-gallon bullet tanks available for sale or lease. These units are typically used for temporary NGL storage after NGL recovery units such as JT units or Mechanical Refrigeration Units for the collection and temporary storage of the recovered NGL's. These refurbished bullet tanks can be equipped with all the necessary accessories for immediate use and compliance with local regulations.
API 12F STORAGE TANKS
CROFT offers manufactured API 12F Oil Storage Tanks designed and created per customer specifications.  These tanks are API 12F, which establishes materials, welding process, thickness guidelines These tanks are constructed to store crude petroleum and other liquids commonly stored in the course of oil production. These tanks range from 90 BBL up to 1000 BBL. API 12F tanks can be built to the customer's specifications, and are always welded to API specifications, as well as pressure testing.
If you are looking for production or processing equipment for your well site, an Account Manager will be in touch with you within one business day.