The Importance of Fuel Gas Conditioning
Although there are many benefits to utilizing fuel gas, there are a few challenges. The compatibility of the field gas BTU and the presence of contaminants such as CO2 and H2S, often make gas unsuitable straight from the well, but this is where CROFT can help. Our Joule Thomson Systems (JTS) and Fuel Gas Conditioning Systems (FCS) offer efficient solutions to improve gas quality.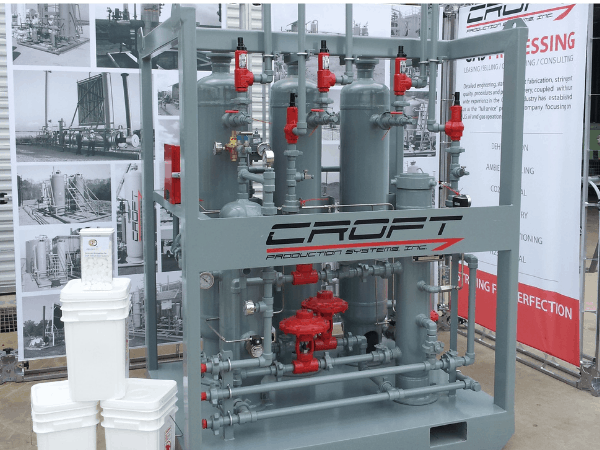 DECREASES DOWNTIME WHILE INCREASING PRODUCTIVITY
Our Fuel Gas Conditioning System (FCS) takes the high-pressure/high-temperature gas from the discharge of the compressor and cools, separates, dehydrates, reduces the BTU, and reduces the pressure to the required fuel system PSI.
With the reduction in the BTU, we can take otherwise unusable fuel from the wellhead, and run compressor engines, drilling engines, and hydraulic fracturing engines. By separating the NGL's and dehydrating the gas stream, we remove most of the heavier components that often cause engine issues.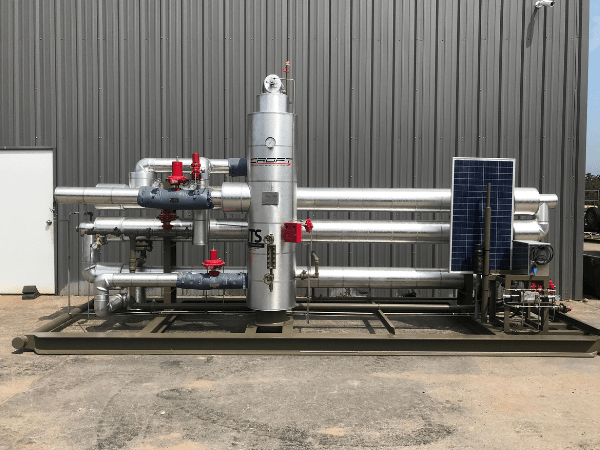 Less Pressure Drop and Prevents Freezing
Our Joule Thomson Systems lowers the BTU (British Thermal Unit) of the gas stream to sales contract specifications or levels suited for high-speed engines. The JTS removes butane, pentanes, hexanes and other heavy components of natural gas that are unsuitable for fuel engines.
These systems are pre-assembled and delivered ready to be installed on location. Consolidated on a single skid, this space-saving system is installed by experienced CROFT personnel and serviced monthly to make sure that everything is running smoothly.
If you are looking for production or processing equipment for your well site, an Account Manager will be in touch with you within one business day.