CROFT'S ALL-IN-ONE FUEL GAS CONDITIONING SYSTEM
The Fuel-Gas Conditioning System is a unique, skid-mounted hybrid unit designed to remove water and high BTU's for compressor fuel and instrumentation gas, but is not limited to small well streams. We have these systems in a number of applications from polishing gas, to processing rig fuel, or more commonly utilized at compressor gathering points. The Fuel-Gas Conditioning System is a combination of multiple Croft systems combined into one package to condition fuel, supply, and instrument gas on location. The Fuel-Gas Conditioning System incorporates the Ambient Cooling System to initially cool the gas. The Joule Thomson System then removes hydrates and hydrocarbon liquids, lowering the BTU and reducing the water dew point. Lastly, the Passive Dehydration System® further reduces the dew point well below the pipeline specifications using Croft's enviroDRI desiccant. Like any other Croft lease, this unit will have a 24 hour dedicated technician along with a 30-day service cycle.
FUEL GAS CONDITIONING SYSTEM APPLICATIONS
Compressor station fuel gas
Artificial lift fuel gas
Frac rig fuel gas
Drilling rig fuel gas
Generator fuel gas
Instrumentation gas
Unprocessed Gas Conditioning FCS - 25 / 50 / 100 / 500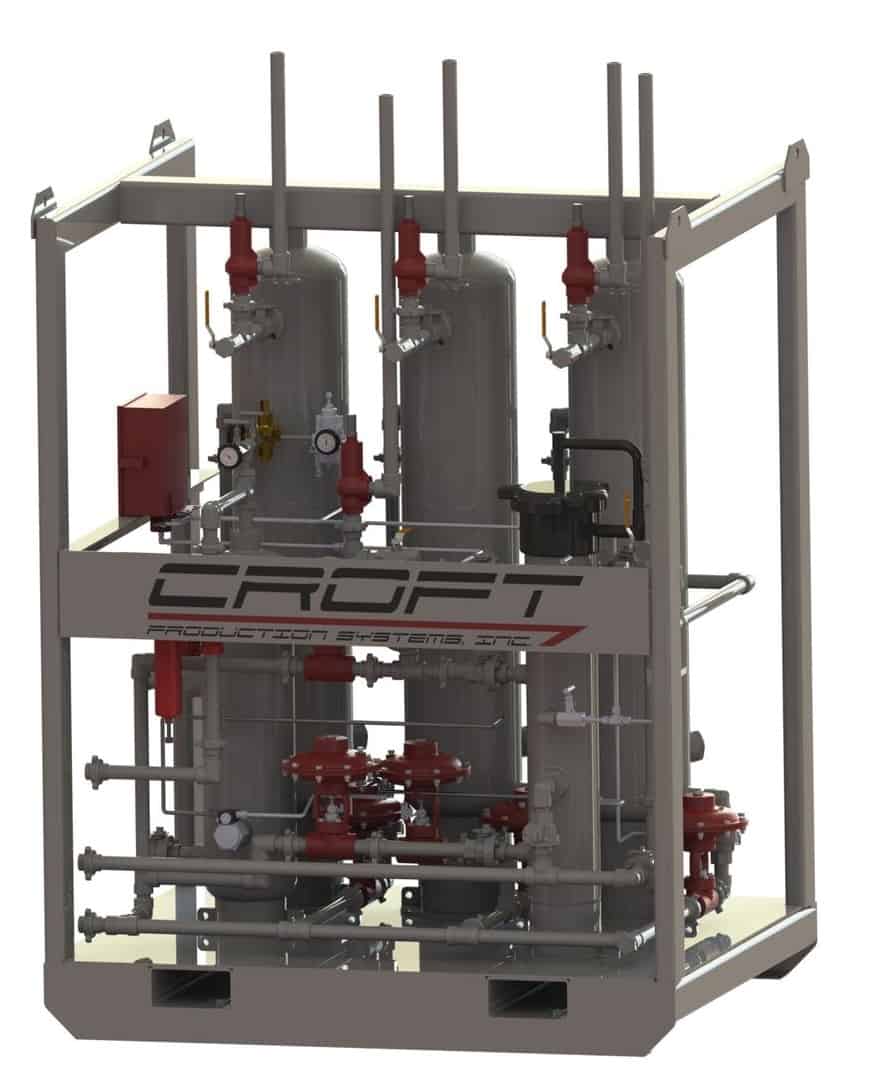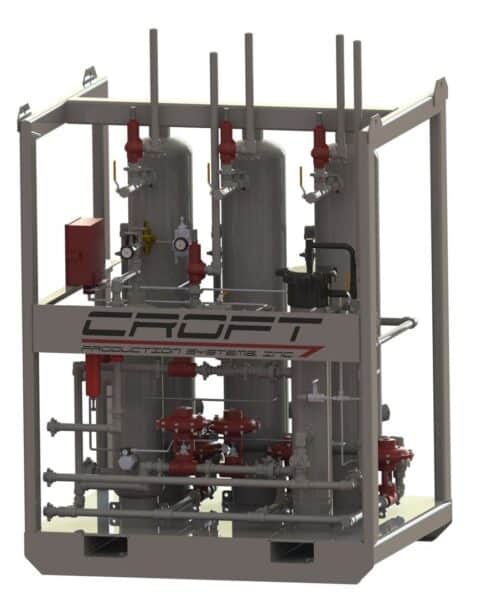 This advanced equipment is designed primarily to process raw natural gas as well as to remove water, condensates, and particulates from the well headstream; to provide a clean, dehydrated and consistent fuel-gas.
Processed Gas Conditioning PG - 100 / 500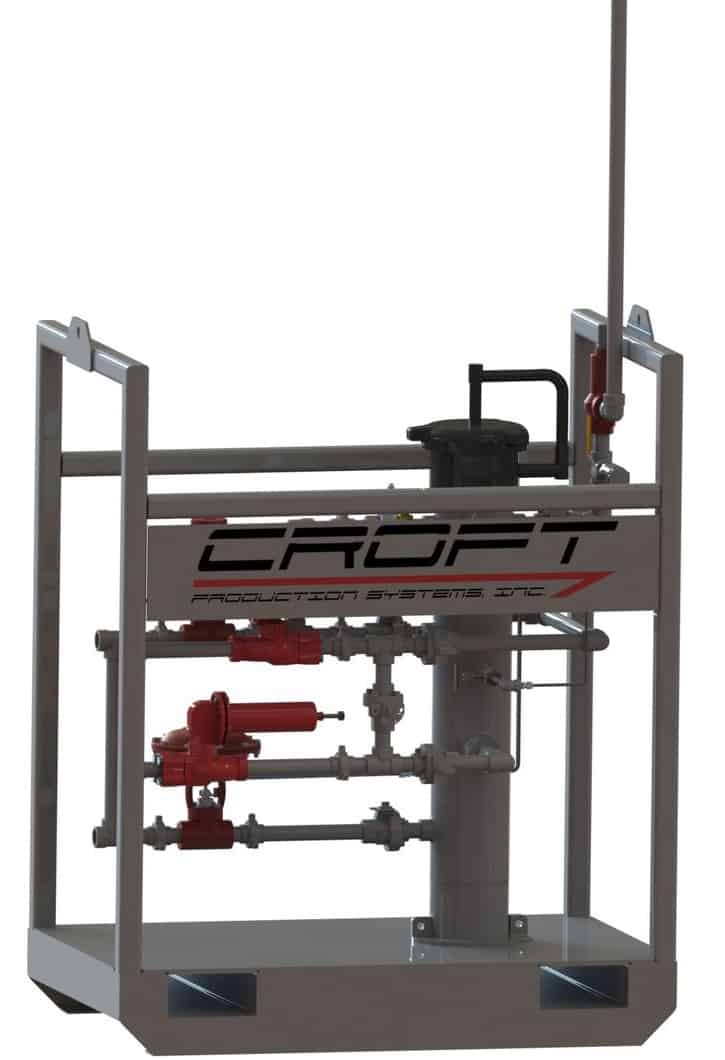 This advanced equipment is designed specifically to remove particulates and free liquids from gas streams for utilization in high-speed gas engines and other bi-fuel applications that require a safe, clean gas.
If you are looking for production or processing equipment for your well site, an Account Manager will be in touch with you within one business day.