On July 23, 2014, CROFT had a video shoot with Enterprises T.V. Back in April we were approached by Terry Bradshaw's group and asked to participate in a TV special concerning the oil and gas industry and the technology used in the field. Croft Production Systems, Inc will be featured in an upcoming segment on topics, trends, and issues related to "Tools & equipment Optimizing Oil & Gas Production" as part of the show's "American Energy" series.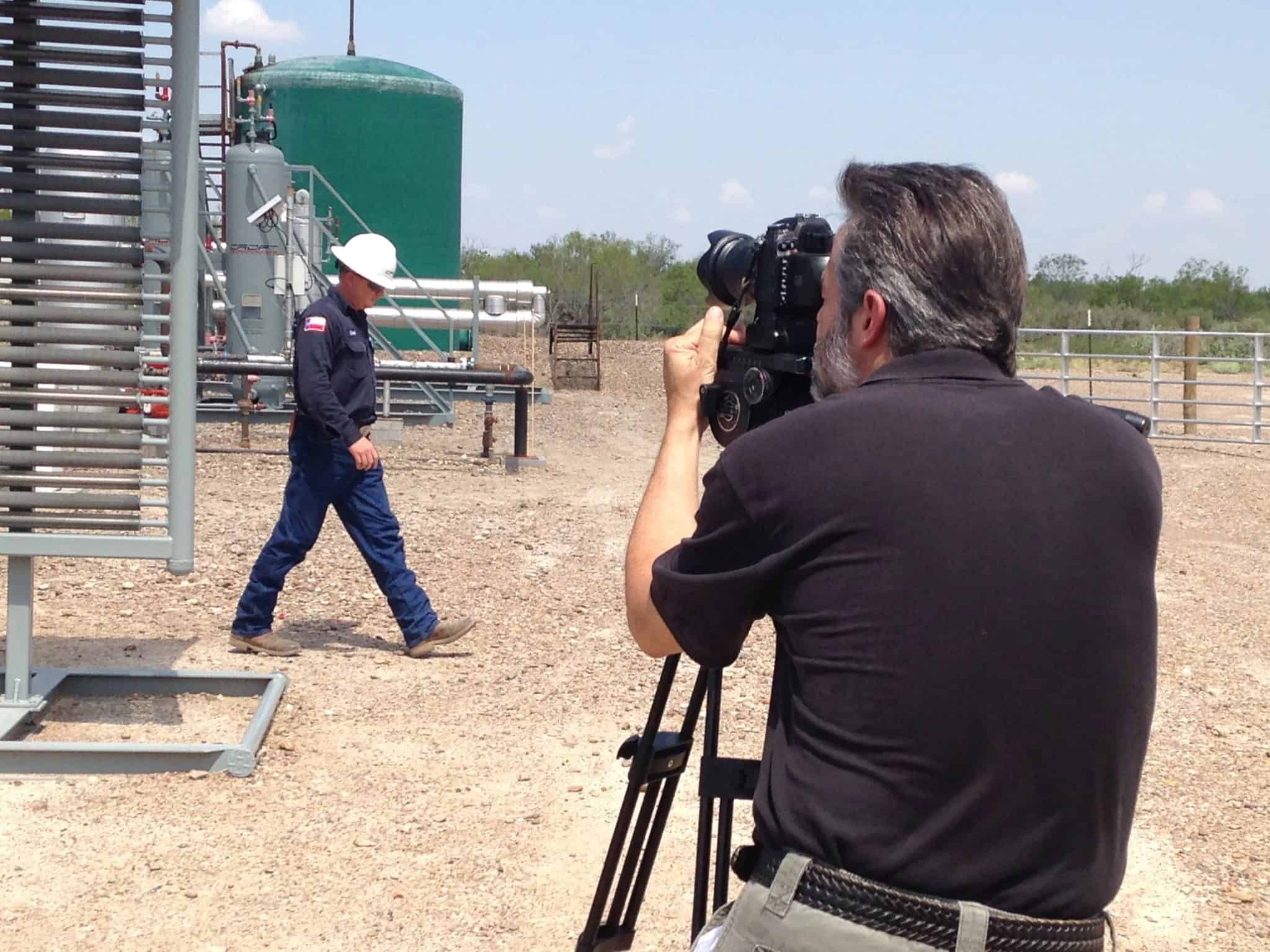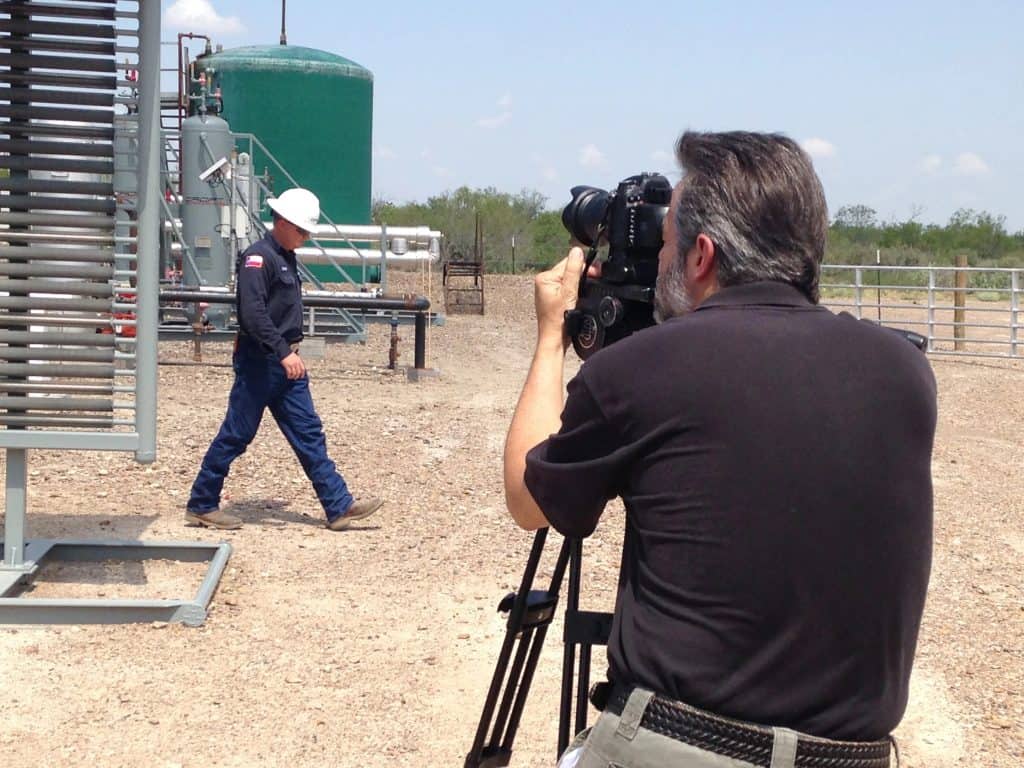 We were not only thrilled to be a part of this production, but also honored. It is always a great accomplishment when the technology CROFT creates to process natural gas down the pipeline is recognized as advanced and changes the way projects are handled.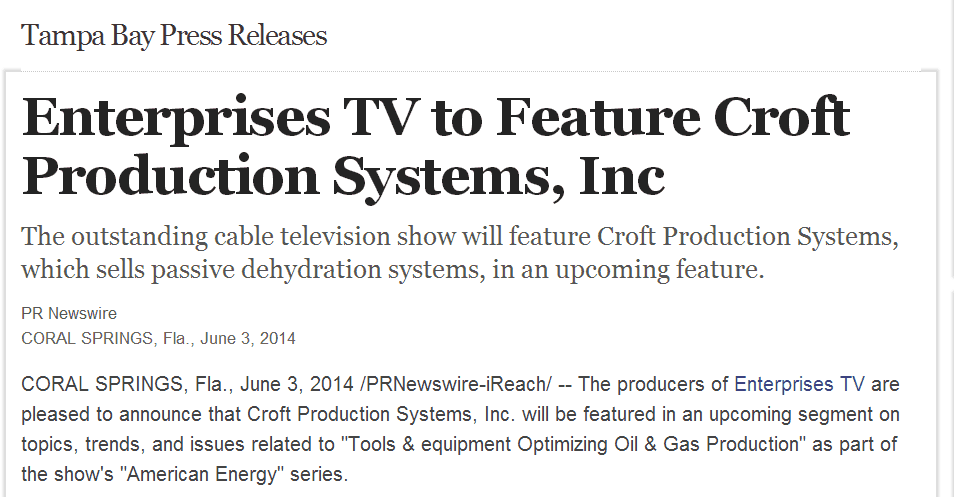 We were able to shoot the interviews and equipment shots on location in South Texas- in a town called a Hebbronville. It was about 8-10 miles north of the Mexico border. We went to one of our client's locations. The client has three of our units on their location: Gas Sweetening System, Joule Thomson System, and Ambient Cooling System.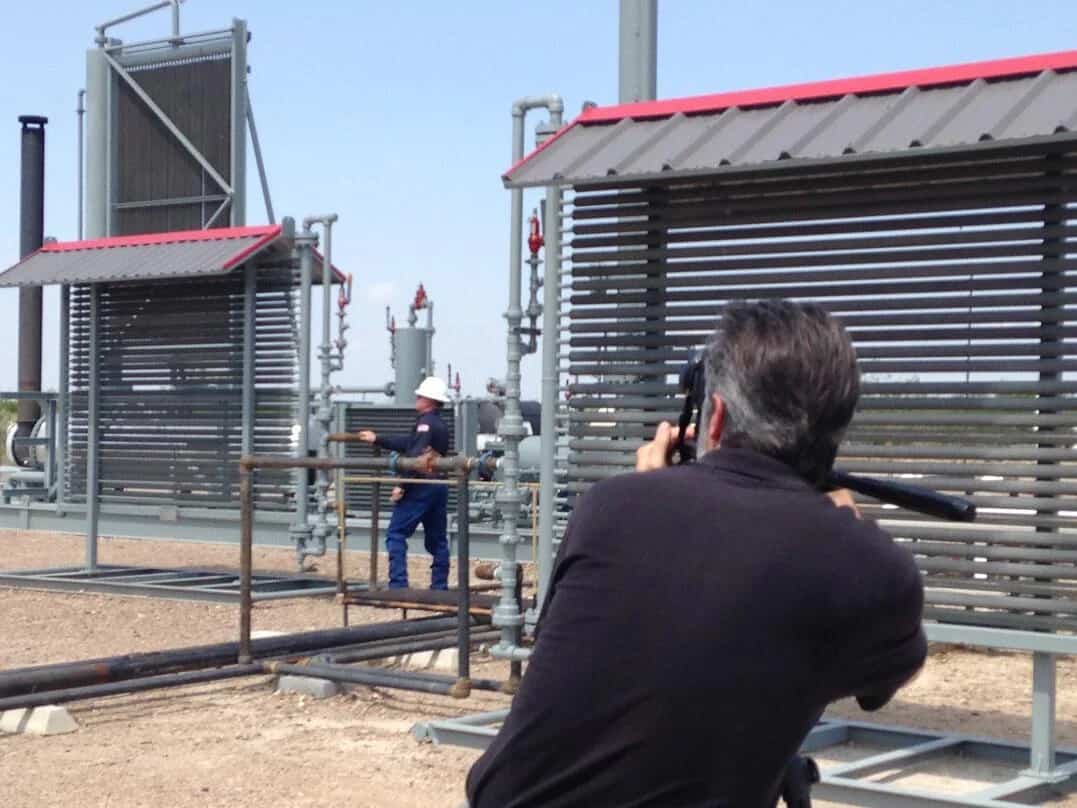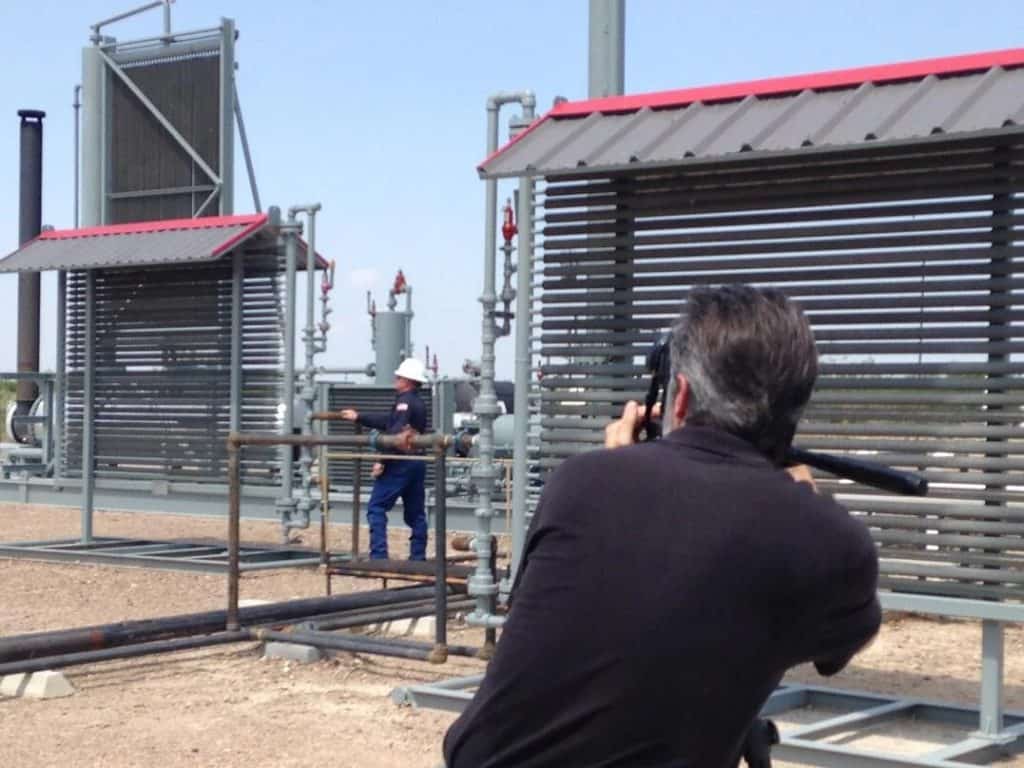 The ten hour photo shoot included lots of takes and retakes. We had to make sure the lighting was correct (especially since we were using natural light), the background noise was to a minimum, and the interruptions were minimized. We have been preparing for the photo shoot about 3 months. We had a shot list, a call list, and a script. We had revised the script about 4 times, and actually made few changes to the script as the day progressed.
We will place the edited video on our YouTube page as well as let everyone know when the show will be airing via our social media pages.