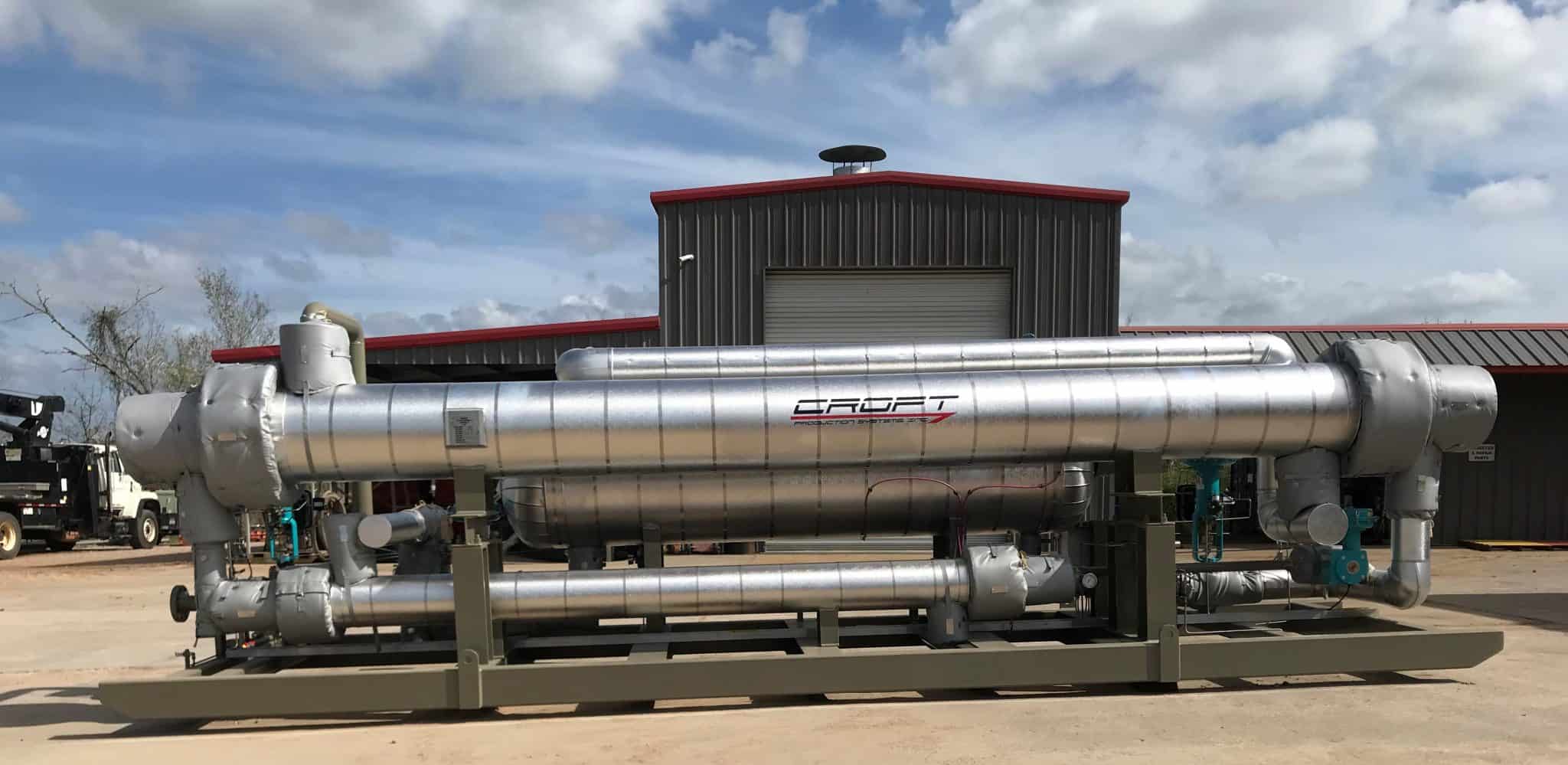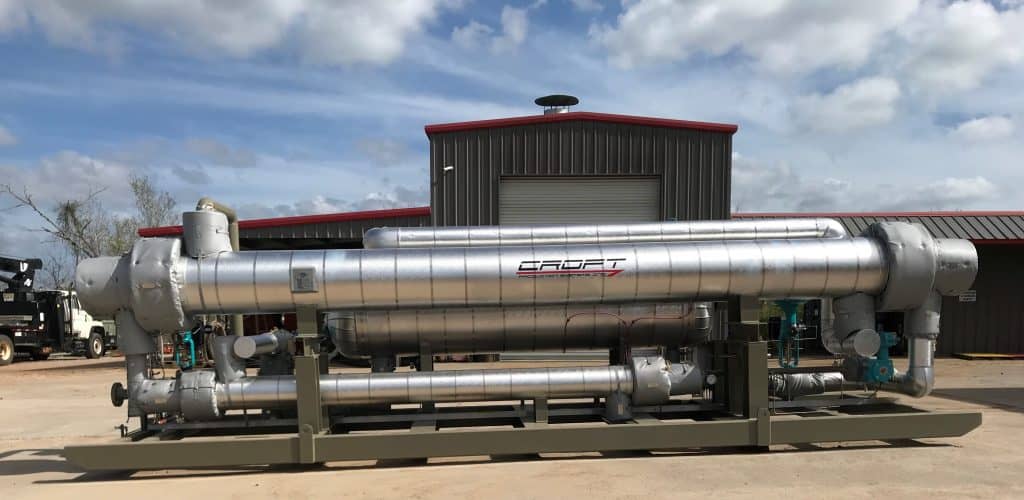 Croft Production Systems offers skid-mounted Joule Thomson Systems that simultaneously reduces the water dew point of gas, recovers valuable hydrocarbon liquids, and lowers the BTU (British Thermal Unit) of the gas stream to sales contract specifications or levels suited for high-speed engines.
These pre-assembled systems are delivered ready to be installed on location and are contained on a single skid. This space-saving system is installed by experienced CROFT personnel, who will make sure everything is running smoothly, and continue to monitor the system on a monthly basis. Click here to look at product page.
What is The Turndown of CROFTs JT Units?
The turndown of CROFT JT Units depends on the trim size in the motor valve of the JT system. You can get the trim turndown by the manufacturer of contact CROFT to run through simulation. An indicator of incorrect size is when the pressure differential starts to decrease and you are not achieving the pressure drop required.
How Cold Does a CROFT JT System Get?
It depends on the design of the individual JT system, but the rule of thumb is for every pressure drop you get a 10-degree temperature drop. When you install better heat exchangers and better insulated thermal barriers, you may achieve better ratios like 15 degrees for every 100 pressure drop. CROFT can operate our JTs around -20 degree but it depends upon the goal of the system, either BTU reduction or NGL recovery, and that will dictate the required temperatures.
What Volumes of Gas can CROFT JT Systems Handle?
Croft Production Systems offers skid-mounted Joule Thomson Systems designed to handle gas streams between 1 to 10 MMcfd. While we can build a custom application for whatever the client parameters are, our standard package skid units come into two-million, five-million, and 10-million cubic-feet-a-day packages.
How DO Crofts JT Systems work?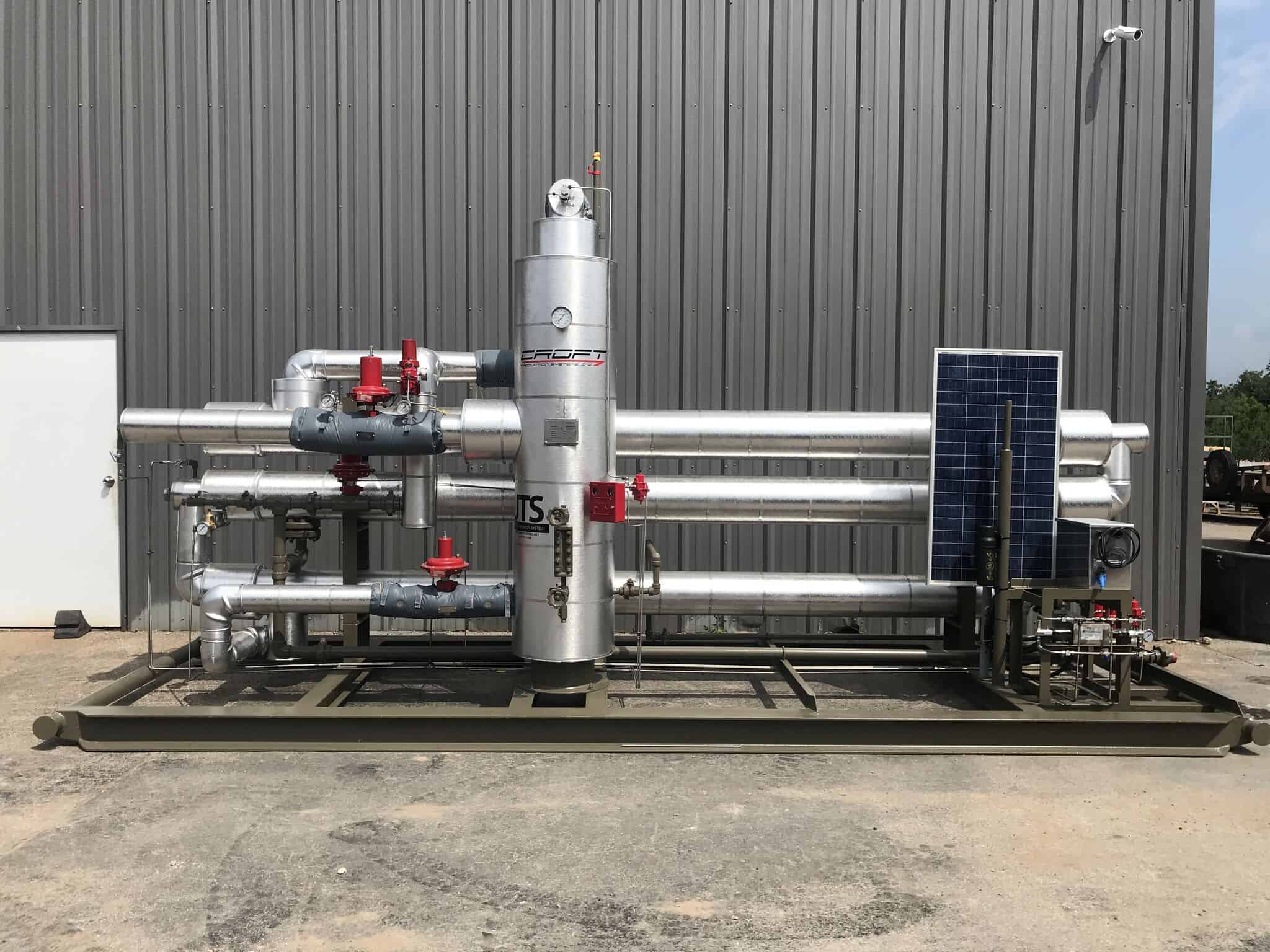 Gas enters the Joule Thomson System and travels through a series of heat exchangers that pre-cool the gas. The gas then passes through the Joule Thomson valve, taking a pressure drop and cooling further. Liquid fallout after the Joule Thomson valve is collected in the cold separator and sent to storage tanks. The cold gas then travels back through the heat exchanger and exits the Joule Thomson System. Check out our JT Video for a step by step explanation.
---
Learn more about CROFT Joule Thomson Systems or Request a Quote.