Croft Production Systems, Inc. is excited to announce that we are now an authorized dealer for Genis Holdings, LLC for the Aeris Gas Cooler, a gas-powered air cooler.
Genis and PC3 Technologies, LLC were established in 2017 to find ways for to improve an industry that had not seen many changes in over 50 years, specifically on the compressor and air cooler side.
Adding the Genis Aeris Gas Cooler to the product line brings CROFT closer to providing the industry with all processing equipment necessary to helping our clients with their full gas processing set ups.
The Aeris Cooling System utilizes the Fresco Thermal's patent-pending cooling technology, allowing the cooler to have maximum and fits most any natural gas cooling application. The Aeris line consists of 3 sizes of coolers; 4×24, 3×18 and 2×12. The 4×24 can handle 24 MMSCFD, the 3×18 handles 18 MMSCFD, and the 2×12 will handle 12 MMSCFD.
Aeris Coolers are used for straight gas cooling, cooling on the backside of an amine plant and other processing equipment and this is why these will work so well with CROFT's equipment. CROFT adds this forced air cooler to the line of products, in addition to its Ambient Cooling Systems.
---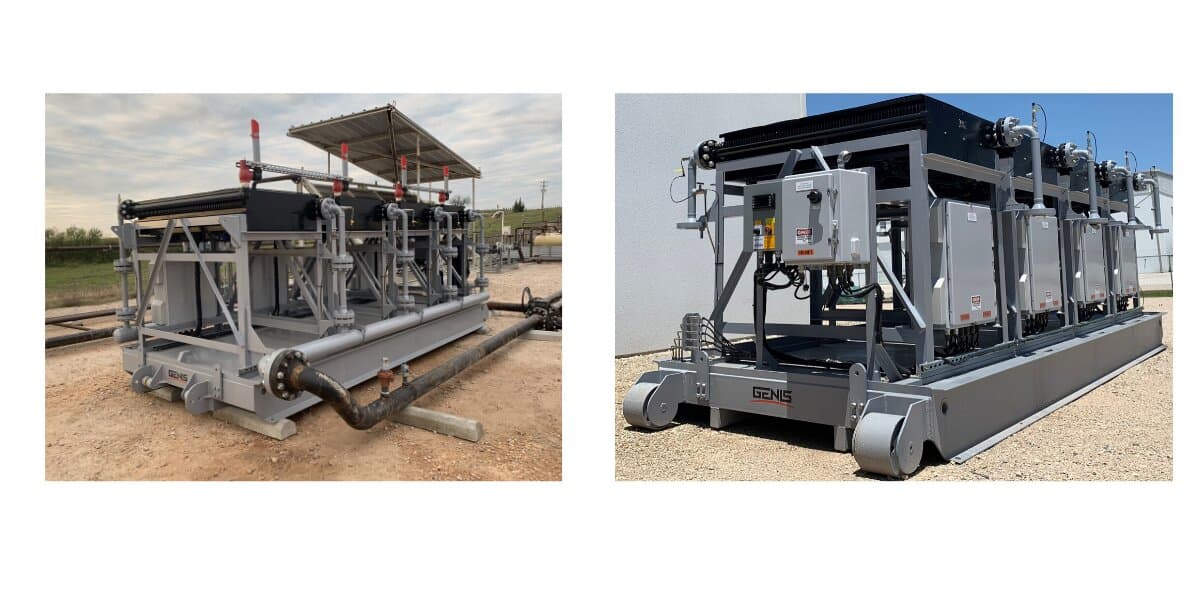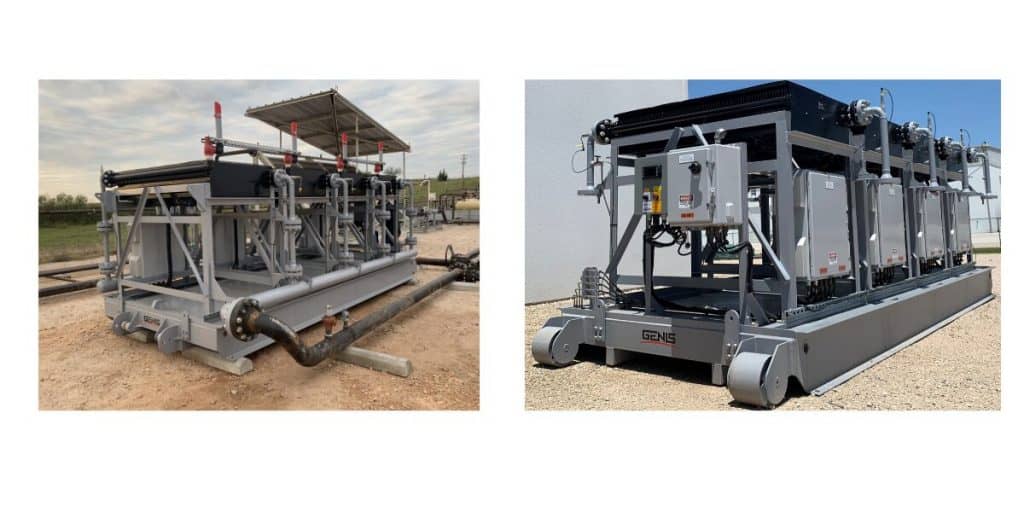 "Signing Croft Production Systems up as a dealer for the Aeris Gas Cooler was a no brainer. Their attitude towards introducing technology into the field and using up to date marketing strategies to drive their company forward aligned with Genis philosophies," said Hayden Manias, Marketing and Sales Support Manager.
CROFT is equally as excited to add the Genis Aeris Cooler to the product line, as Genis' and CROFT's goals align. Genis Holdings, LLC delivers a revolutionary product that brings change to the natural gas industry. With a complete redesign, Genis incorporates the latest technology in every facet of gas compression and cooling through a new generation of equipment that challenges the status quo. Combined with industry veterans and driven young entrepreneurs, Genis aims to be the new standard.
Read more about the Aeris Gas Cooler by visiting the forced gas cooler's product page.